Have you heard of this sport?
When it comes to fitness and weight loss, women are just as interested as men. However, many women would shy away from some of the sports that men engage in because they assume that it is too strenuous and stressful for them. In such a situation, it might seem like they are missing out on a great opportunity to keep their health in check and achieve their fitness goals. But, it doesn't have to be that way, because there's a sport that women can be comfortable with, just as men are; it is called Muay Thai sport.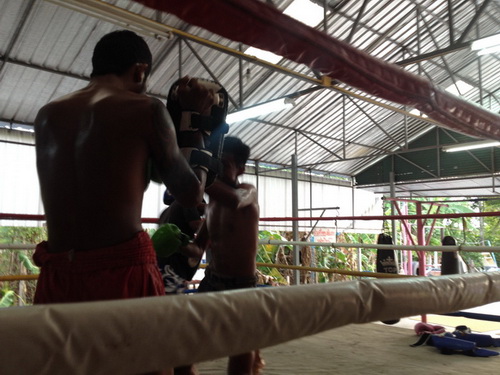 What is Muay Thai?
Muay Thai is a mixed martial art sport in Thailand that's focused on improving the health and fitness of people who take part in it. Muay Thai is Thailand's national sport and is engaged in by professional fighters, but Muay Thai training is also available for people who wish to practice it on a lighter scale because of the benefits that it delivers. Muay Thai training takes place at a training camp or gym, and there are many Muay Thai camps in Thailand where you can register.
What are the benefits of Muay Thai in Thailand?
Muay Thai training often takes weeks of hard work or even months, depending on the goals you have set for yourself, and how long it will take to achieve that goal. However, when you focus on your training and engage in it diligently, the benefits are numerous. They include:
Weight loss: No matter how much weight you have added; Muay Thai training can help you burn them. This is because Muay Thai is a high-intensity sport that burns thousands of calories in no time and uses stored-up fat as fuel, thereby helping you lose so much fat in your training sessions.
Fitness: Physical fitness is a concern these days because we're hardly able to make them for exercise. However, you can correct that with Muay Thai training which is able to help you build physical fitness as you work out day to day.
Bone and Joint Health: You can rest assured that when you take part in Muay Thai training, you'll be working on your ankles, knees, elbows, arms, legs, and other parts of your body. These go a long way to prevent bone-related diseases and ensure that you have healthy muscles and joints as well.
Mental health: Muay Thai training also has a lot of benefits for men and women as far as mental health is concerned because it improves focus, helps to reduce stress, and ensures that you're able to handle taxing situations and get away with it while feeling strong.
Engage in Muay Thai training today!
Now that you have found the exercise that can deliver good health benefits and help you achieve your fitness and weight loss goals, there's no need to waste time anymore. Register at a Muay Thai training camp in Thailand now and begin your journey to good health! You can enjoy Muay Thai for your weekend and good fitness. So Muay Thai use many digital marketing to promote Muay Thai in holiday business.