Traveling for your holidays soon with combat sport
When planning your next holiday, don't spend so much time in front of a map, or looking through Google for destinations, because we have got you covered. Visit the "Land of Smiles," and the land of combat sport, which is Thailand, and join the adventure seekers, fitness enthusiasts, and families visiting Thailand for an exhilarating experience in the form of a Muay Thai holiday.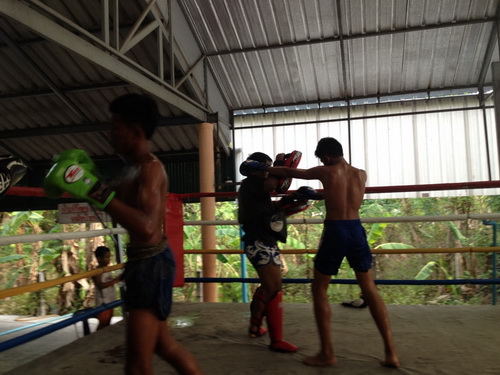 Experience the Muay Thai Sport Experience
Can you imagine lounging on the beachside under palm trees, watching beautiful blue waters lap at the shore after having invigorating workouts and training sessions? Then a Muay Thai holiday in Thailand is perfect for you. Muay Thai is a combat sport form Thailand.
During your holiday, you can get involved in Muay Thai training that combines discipline, mental strength, and physical fitness in an immersive experience where you will train under experienced instructors, and improve your physical fitness and health.
Family-Friendly Holidays in Thailand
Thailand has a family-friendly environment with so many training camps catering to families, with programs for children, adults, and all ages. You can travel with your family and enjoy bonding over shared experiences while maintaining fitness. Parents and children can indulge in training sessions and after that, everyone can engage in age-appropriate activities.
Fitness and Weight Loss Training
If you're seeking how to get rid of extra pounds of fat and tone your body, what you need is a Muay Thai holiday where you will engage in intensive workout and training sessions that will improve your cardiovascular health, achieve weight loss, and build muscle. Although intense, Muay Thai exercise is worth every effort you make into it.
A Unique Blend of Training and Relaxation
One of the high points of a Muay Thai holiday is that it perfectly blends intensive workouts and beautiful and tranquil relaxation. At the end of your rigorous training session, you can feel free to unwind on a pristine beach, enjoy delicious drinks, and relax your body with a traditional Thai massage, leaving you feeling relaxed and rejuvenated.
Cultural Immersion
A holiday in Thailand opens you up to a unique cultural experience where you can explore the rich heritage, and authentic cuisine, visit tourist sites, and get friendly with the local community in Thailand. A Muay Thai holiday is just not a beautiful fitness journey; it's an opportunity to immerse completely in the heart and soul of Thailand.
Weekend Getaways
If you don't have the funds or the time for extended vacations, you can still experience the world of Muay Thai at training camps in Thailand that offer weekend and short-stay holiday packages. These packages are made available to individuals who want to experience Muay Thai in its fullness despite their tight schedules.
Conclusion
A Muay Thai sport holiday in Thailand is worth experiencing, whether you are a fitness fanatic or you are seeking an extraordinary holiday experience. So, visit Thailand where you can enjoy the tranquility of an island vacation and improve your fitness levels, while having fun, all at the same time.