The great martial arts
If you ever wanted to learn proficient martial arts, then your best place to start would be Muay Thai. Muay Thai training can turn you into a proficient martial artist if you train it long enough.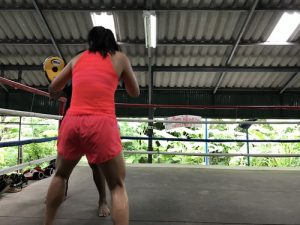 However, it won't be able to do this overnight. If you want to become a great martial artist in your own right, then you will need to go to the Muay Thai training sessions for a very long time. People have trained for years without ever getting to an inkling of what it feels like to be a master in this martial art and sport.
But don't let this discourage you. The truth is that you will also be able to benefit in other, different ways by training Muay Thai. After all, this is a form of exercise that we're talking about – and it's a powerful form at that.
You will begin to experience the dramatic effects of exercise in a matter of a few short months. And these are the accentuated differences that we're talking about here – like permanent strength gain and weight loss. The truth is that you will begin to feel better right after the first Muay Thai training session that you will indulge yourself in. Muay Thai is a powerful form of exercise that will help you flood your body with powerful hormones that will help you feel better.
If you persist at training Muay Thai, you will begin to notice noticeable improvements in the quality of your skill. You will be able to perform hard combinations on the mitts with finesse. You will do sparring sessions and you will obliterate your opponents while you spar. And this is something that can help you get a lot more confident in your own abilities.
So, our suggestion is for you to find a Muay Thai training camp as soon as possible and go and have fun there. You will meet likeminded people that will help you become the best version of yourself, no matter who you are. This will make the entire Muay Thai experience that much more enjoyable.