Balance your health
It is everybody's dream to one day visit crystal-clear beaches and exciting jungles, ride an elephant or go scuba diving with the most magnificent species of fishes. Yes, all these lifetime goals can achieved by visiting Thailand, a tourist destination (that is budget friendly) in the Far East.
But beyond these fascinating tourist destinations, there is more out there. Thailand is the region where Muay Thai (a health beneficial ancient martial art technique) originated. This training is now counted among the most famous in different parts of the world including western countries.
Muay Thai has gradually become an efficient way to achieve maximum fitness levels and balance your health. Millions of tourists make this travel so as to join any Muay Thai training camp so as to enjoy the benefits it offers no wonder there are countless websites and blog posts discussing the subject on the Internet.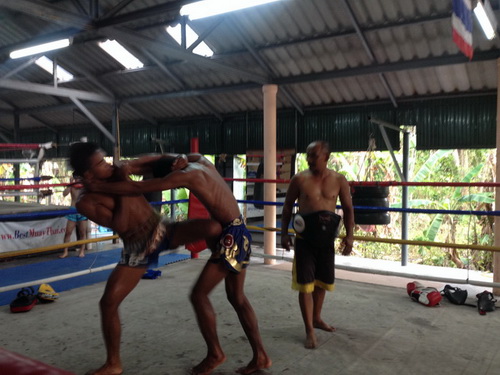 Do you Desire a Health-Friendly Travel?
If you decide to travel to Thailand so as to join a Muay Thai training camp, you are giving yourself to the opportunity of improving your overall health. This method of training shouldn't be exclusively seen as a way for fighting or a combat technique. Rather, it should be considered as a medium to becoming healthier.
Benefits of Enrolling in a Muay Thai Camp When Visiting Thailand
As stated above there are countless benefits to enjoy. We have selected only a few of them to point you to the right part. See them below.
Improved Stamina
For trainees or tourists who have low stamina, you can significantly improve your tolerance and energy levels (should you partake in the training) after a few weeks.
Balancing the Digestive System
A healthy digestive process is a sign of good health. The way your digestive system performs is an essential element of the state of your health. By exposing yourselves to exercises related to Muay Thai, your digestive system will become balanced.
Better Circulation
Everyone is accustomed to the fact that training in general boosts blood circulation. Muay Thai is no different. It makes circulation more efficient.
Accelerated Weight Loss and Increase in Muscle Mass
Muay Thai program will help you build your muscles. As you achieve accelerated weight loss, your muscle mass increases (as your daily healthy calorie consumption increases). This form of weight loss is highly sustainable when achieved. It is not a fluke.
Bottom Line
If you want to lose weight, Muay Thai can do wonders for you. By participating in this form of martial art, you can expect excellent results in your mission to lose weight. Your metabolism will become much faster thus allowing you to start burning calories at a quicker pace over time.
Will it not be wise to take advantage of this astonishing budget-friendly travel destination and enjoy the time of your life while also enhancing your overall health? Muay Thai is a new holiday business with digital technology.